Historical Moment for FIS Boys' and Girls' Brigade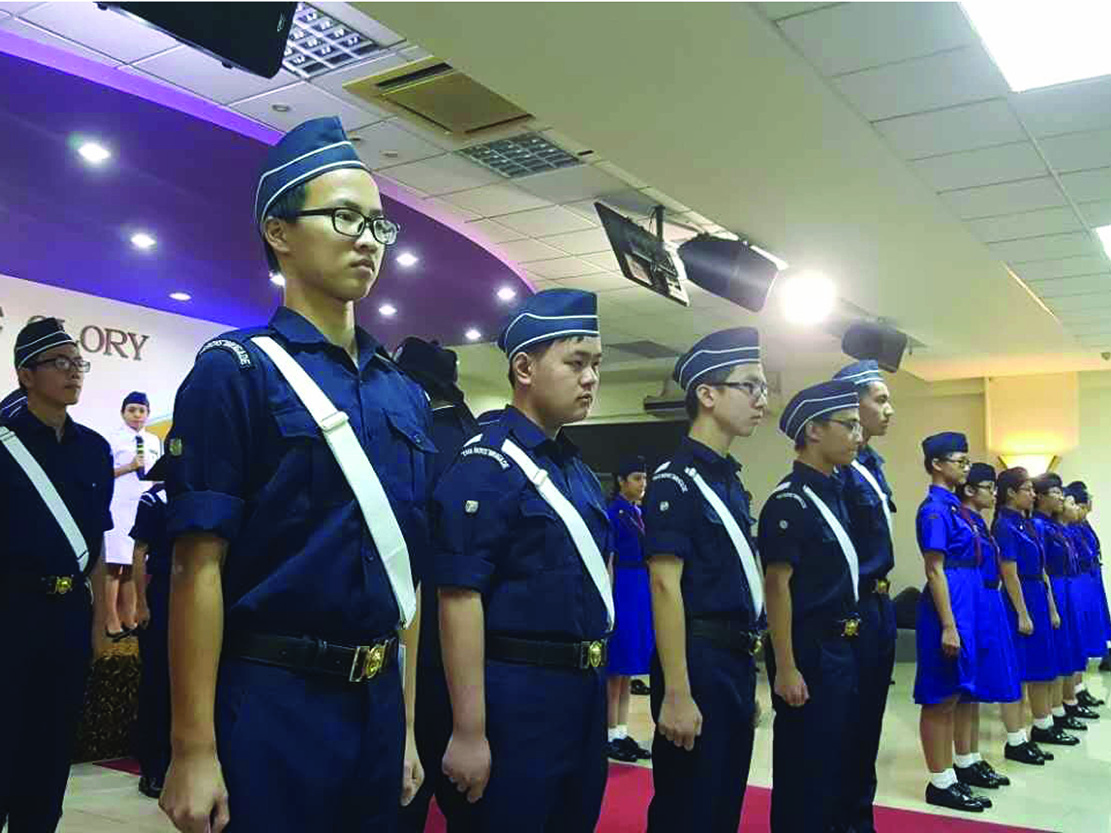 The morning of 12 November 2016 marked a significant moment in FIS history with our first batch of boys' and girls' brigade receiving their Target Badge to signify their completion of basic training and the signing of Memorandum of Understanding with both the Boys' and Girls' Brigade.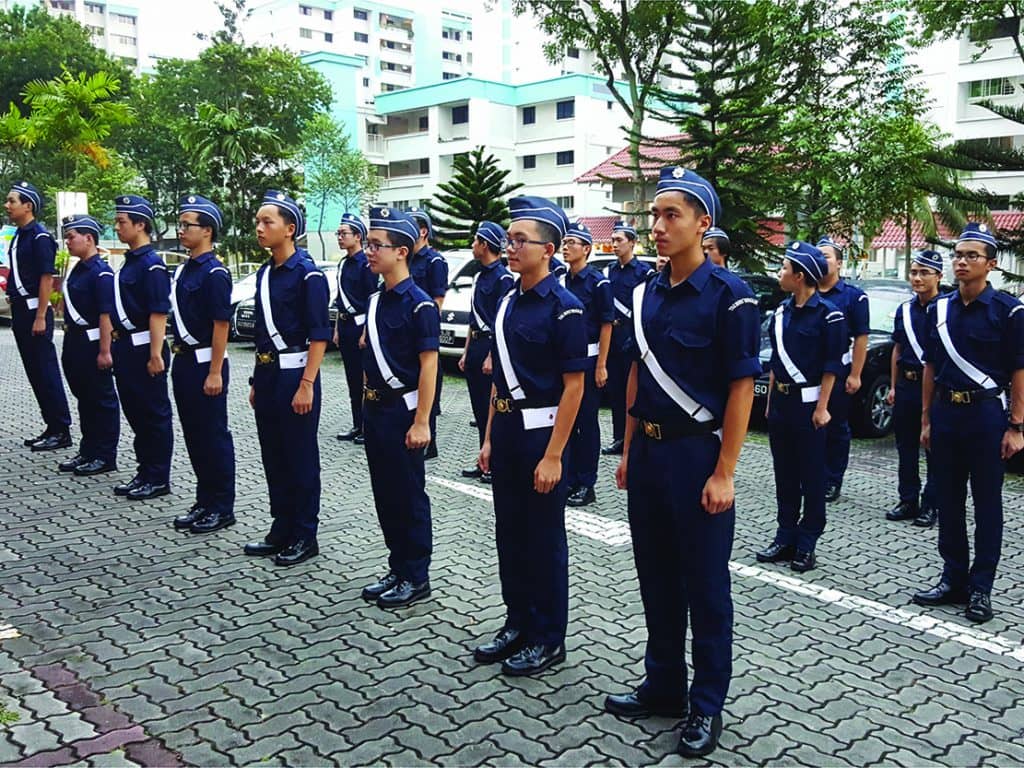 It was an early morning for our boys and girls as they assembled at Yishun before dawn for their big day, looking all splendid and smart in their uniforms as they stood in order. The ceremony began with a power point presentation showcasing all they have gone through over the past few months and was followed by them taking their oaths.
What followed next was something they would remember fondly for a long time to come as they stood proudly to receive their Target Badges, a badge of great significance showing they have become full-fledge members of the Boys' and Girls' Brigade. A member each from the Boys' and Girls' Brigade then went on stage to share their experiences so far and what it meant to them personally to be a part of the organisation.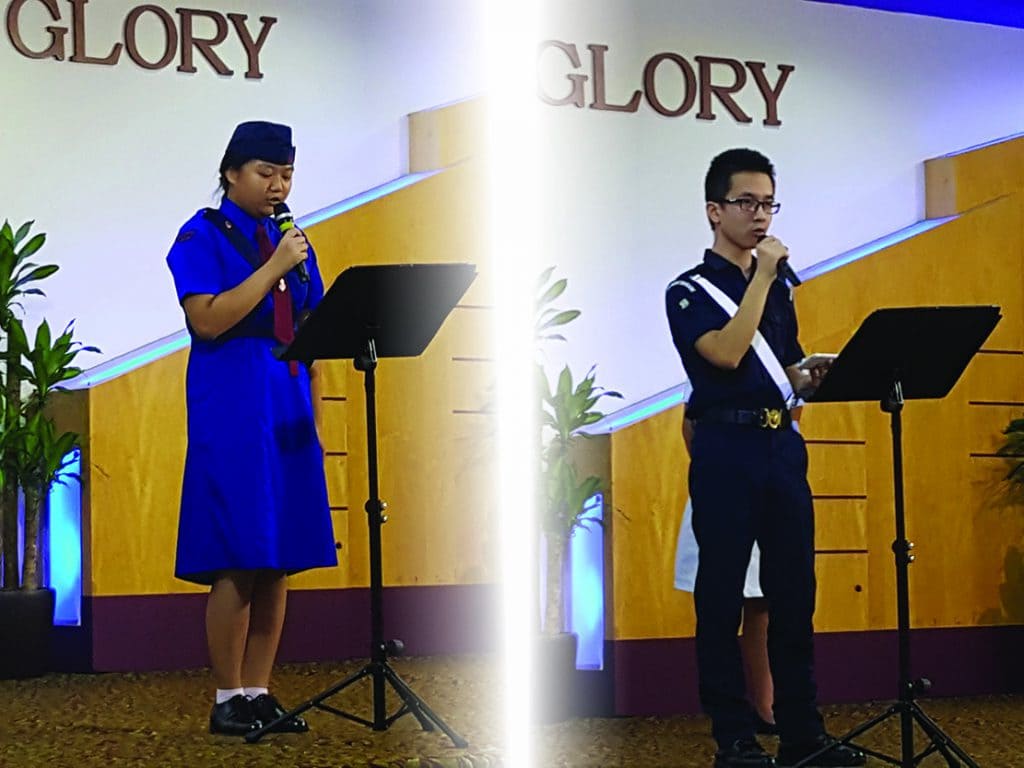 The ceremony ended with our GM, Ms Amy Bey, signing a Memorandum of Understanding each with the Boys' and Girls' Brigade to seal the co-operation between these 2 great organisations with their proud tradition and history, and FIS.
We look forward to the many exciting adventures our new cadets will embark in the near future as they strive to improve and better themselves, living up to our motto to RISE ABOVE THE ORDINARY.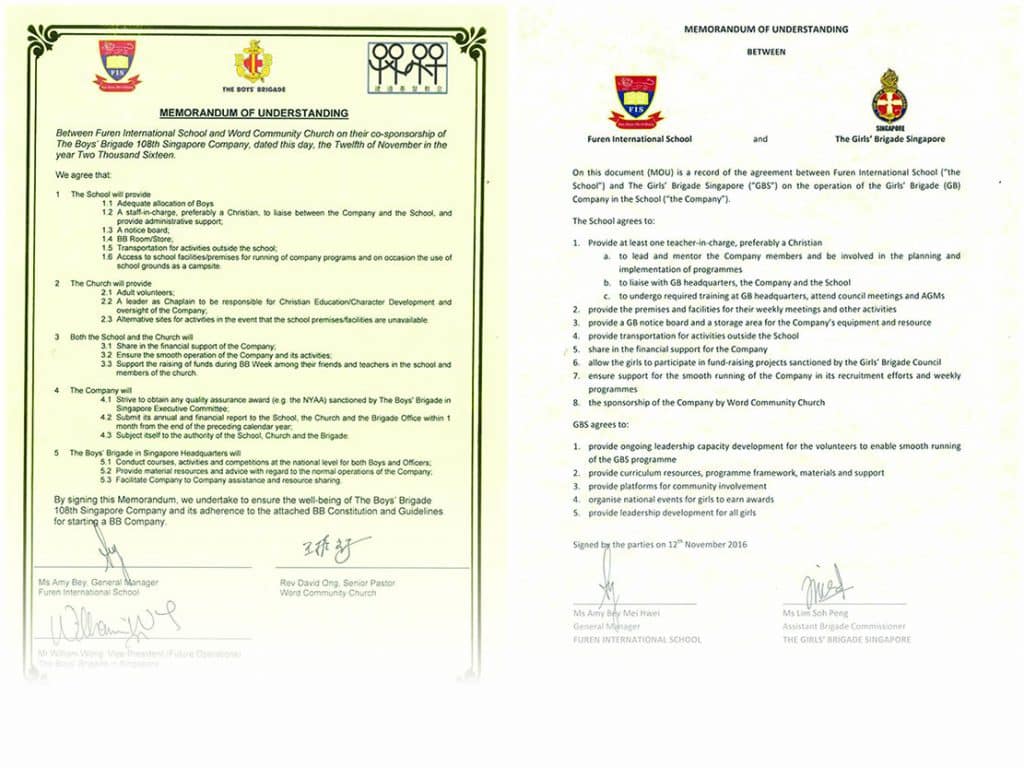 ---