The Christmas Spirit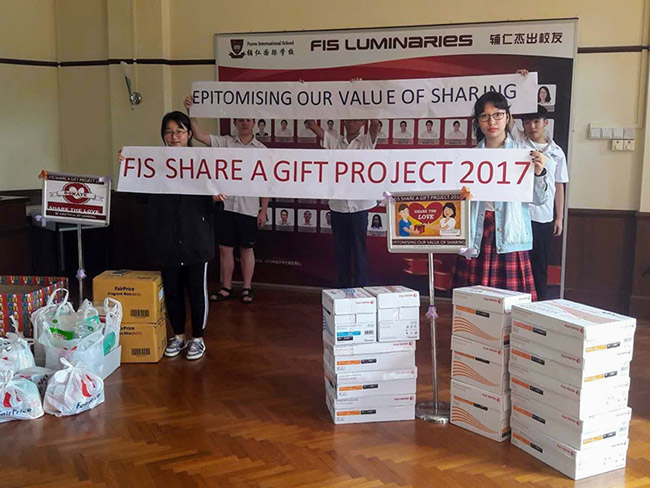 As we approach the end of 2017 comes the all-so-familiar time of the year, Christmas. A period of celebration with gifts under the christmas tree, sumptuous meals with family, greeting cards to relatives and carolling with strangers. It is a season of joy, the celebration of love, and a time of healing and renewed strength. Yet for many, Christmas is a time of sorrow, saddened at the thought of their loved ones who will not be home for various reasons, or lament the lack of money for presents as they struggle to even make ends meet on a daily basis.
This year, we have organised the FIS Share-a-Gift Project 2017 in a special tie-in with Boys' Brigade HQ's Share-a-Gift Project with the aim of bringing joy and happiness to the less fortunate during this festive period. A community project that started back in 1988 to promote the spirit of caring and sharing amongst the local community, Share-a-Gift has grown over the years and now mobilises more than 3,500 Boys' Brigade officers and members, as well as hundreds of volunteers to collect grocery items and gifts for distribution to the needy. With community involvement being a key education focus for our students, we aim to inculcate the value of caring through not just sharing, but also the delivery of said items to those in need, through this program.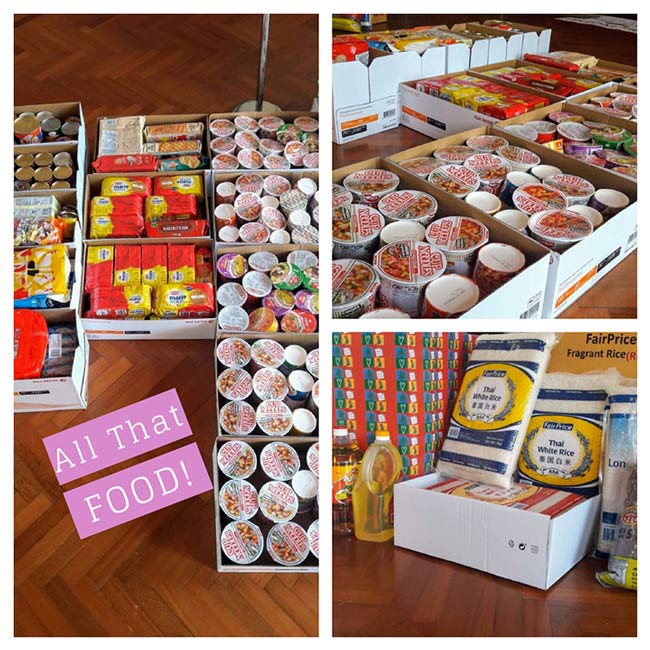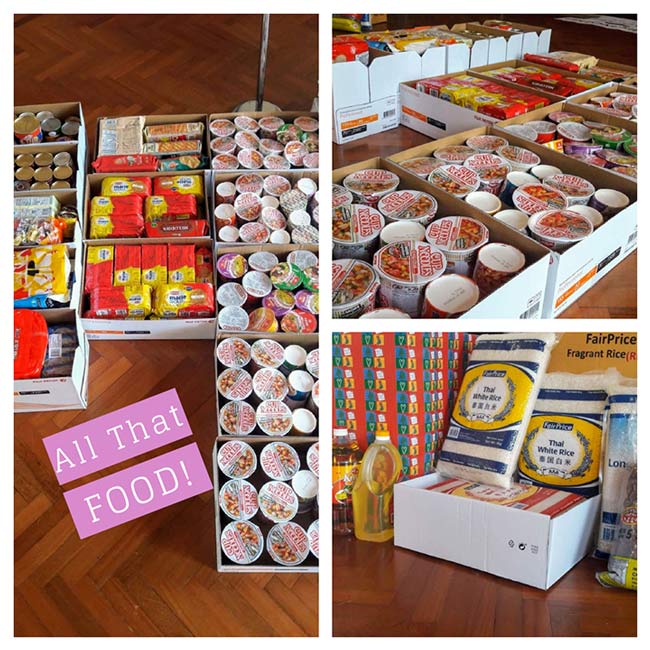 After 2 weeks of campaigning to both staff and students, the spirit of Christmas caught on and through the goodness from everyone's heart, we amassed a staggering amount of food for the Share-a-Gift Project which was concluded earlier this afternoon with the delivery of all donated items stated below to the Boys' Brigade Headquarters by our 5 student volunteers:
70kg of rice
71 cup noodles
31 packets of biscuits
33 canned food
3 litres of cooking oil
20 packets of assorted items (oats, coffee, instant noodles, energy bars etc)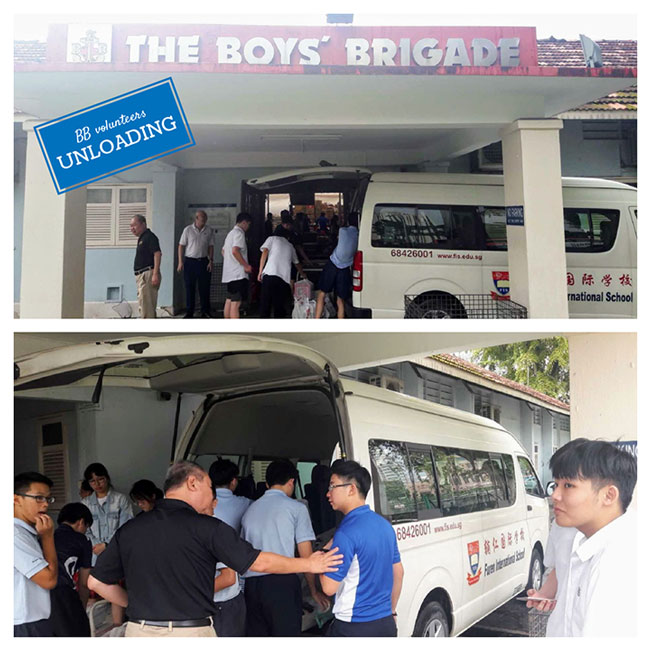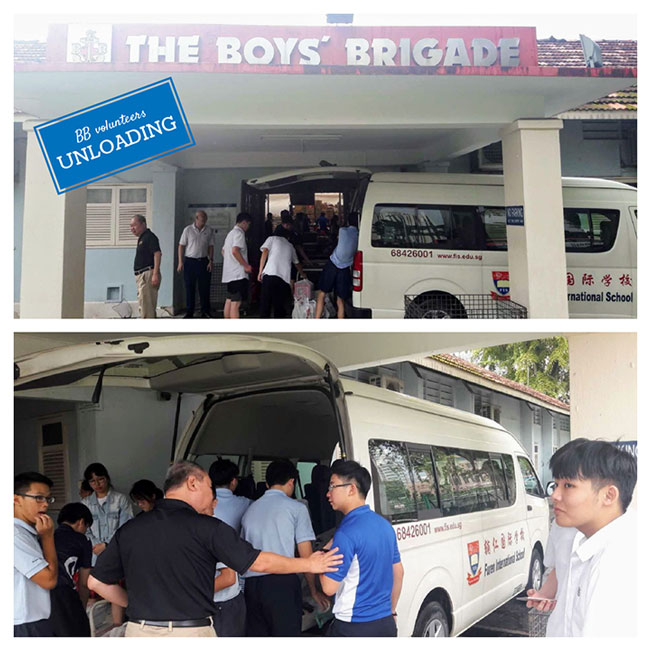 We hope our actions of love will bring some semblance of joy to those who are in need during this festive period and strongly encourage everyone to spread the Christmas cheer and love around, not just to family and friends, but for those who truly need them. For those who are interested in contributing to the Share-a-Gift program, feel free to bring your donations to the Boys' Brigade Headquarters at 105 Ganges Avenue before this coming Friday, 15 December 2017, between 9am and 6pm. We wish everyone a merry and blissful Christmas!
---