FIS has improved its academic record in 2022!!!!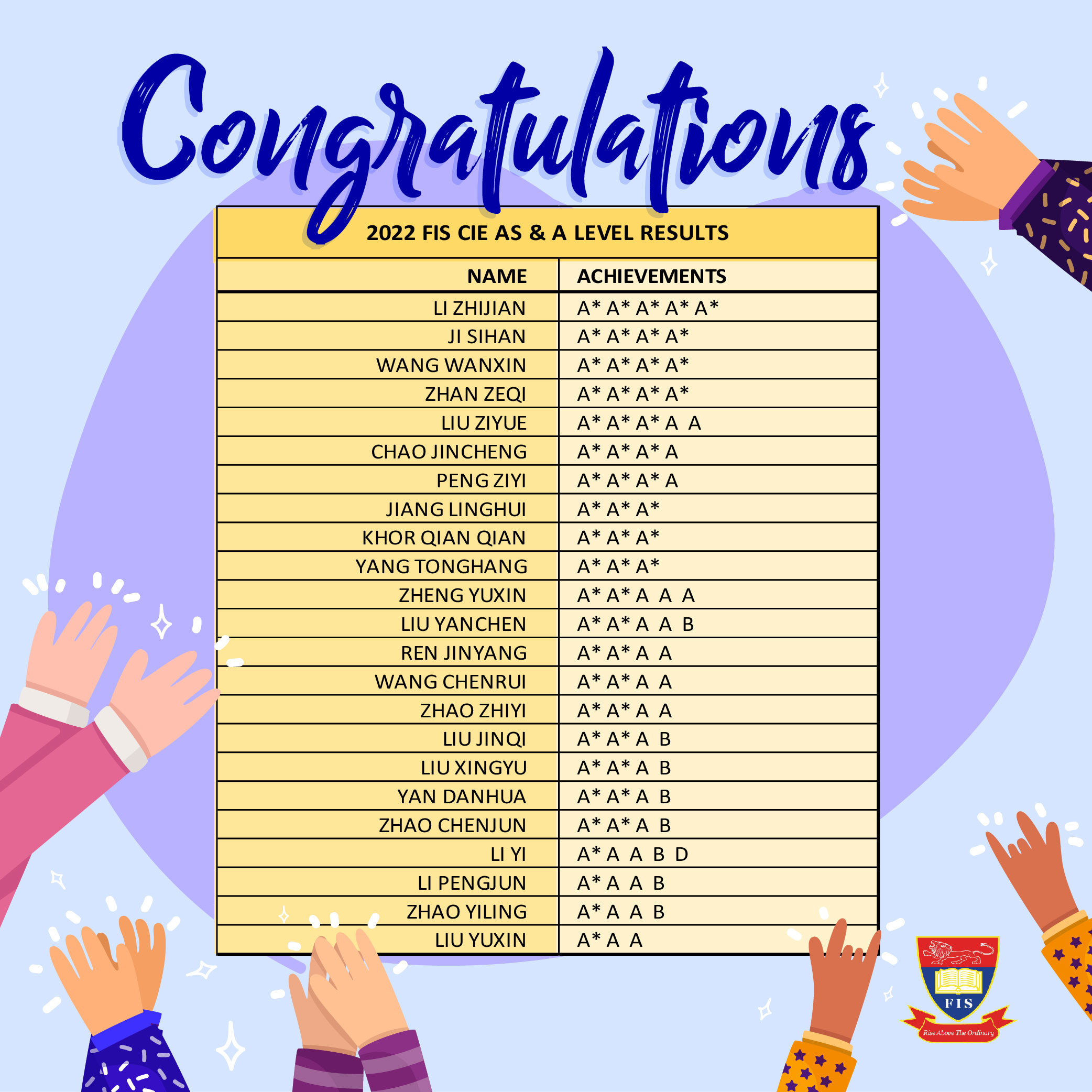 Heartiest congratulations to Li Zhijian for scoring 5A* and Ji Sihan, Wang Wanxin and Zhan Zeqi for scoring 4A* in the 2022 CIE AS & A Level examinations.
A total of 61 FIS students sat for the AS & A Level exams in 2022. 85% of them qualified for admission into QS Top 50 universities. Well done, FIS students!





---