FIS 2016 Education Fair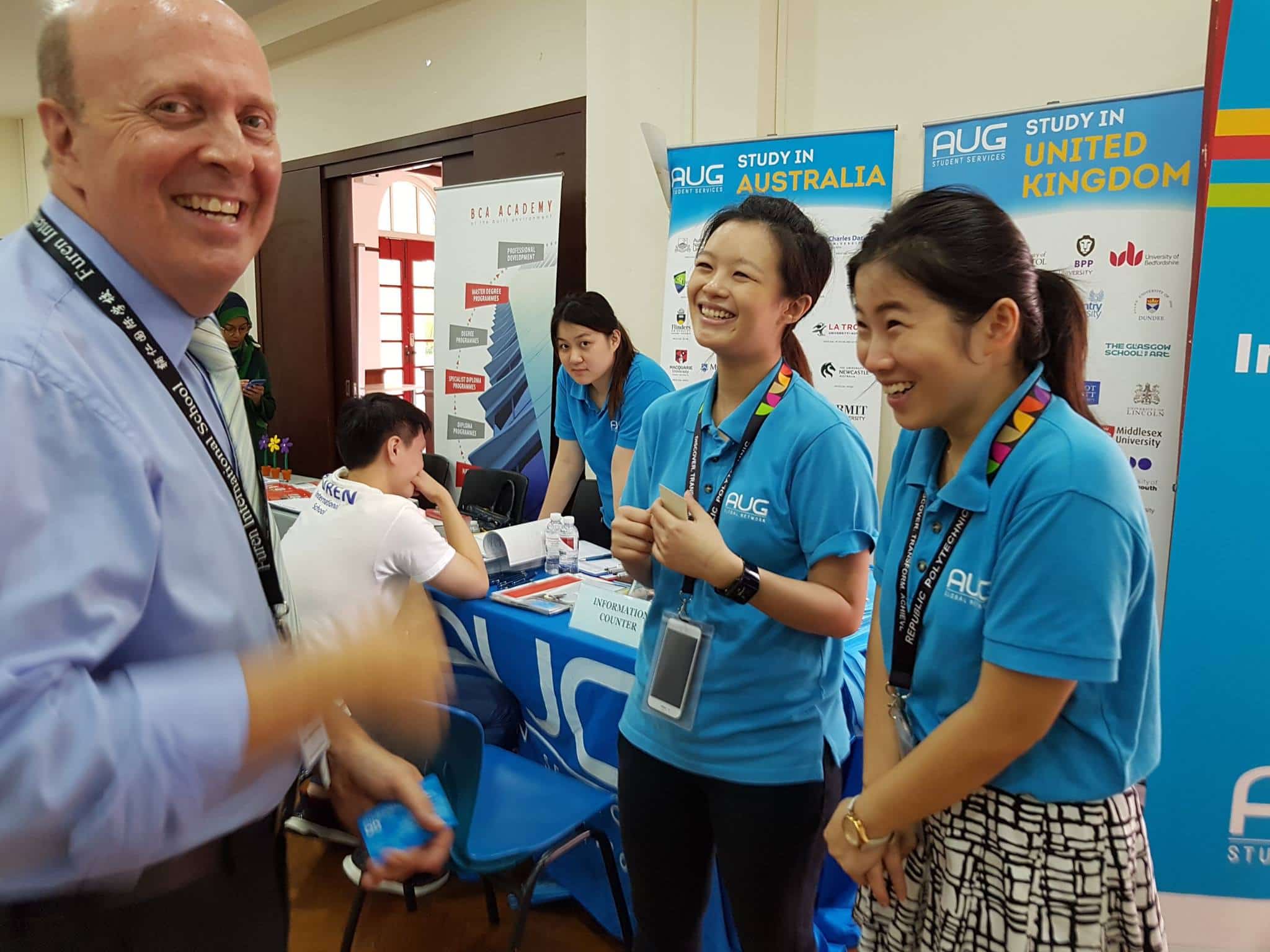 Our annual FIS Education Fair for 2016 that is jointly organised with AUG was held on 19 October and attended by representatives from the following universities and institutes:
University of London
The University of Sheffield
Newcastle University
Australian National University
The University of Queensland
RMIT University
Cambridge Education Group
Building and Construction Authority (BCA) Academy
In line with our mission to help all FIS students get into university, our annual fair aims to provide them with a better understanding of what it takes to get into one. Faced with a solid selection of well-known universities ranked in the top 200 of the QS World University Rankings 2016/2017 in this year's fair, our students were like hungry kids at a buffet! In addition to universities, we also invited the Building and Construction Authority (BCA) Academy to cater to an increasing number of students who have shown interest in exploring the possibility of joining the building industry.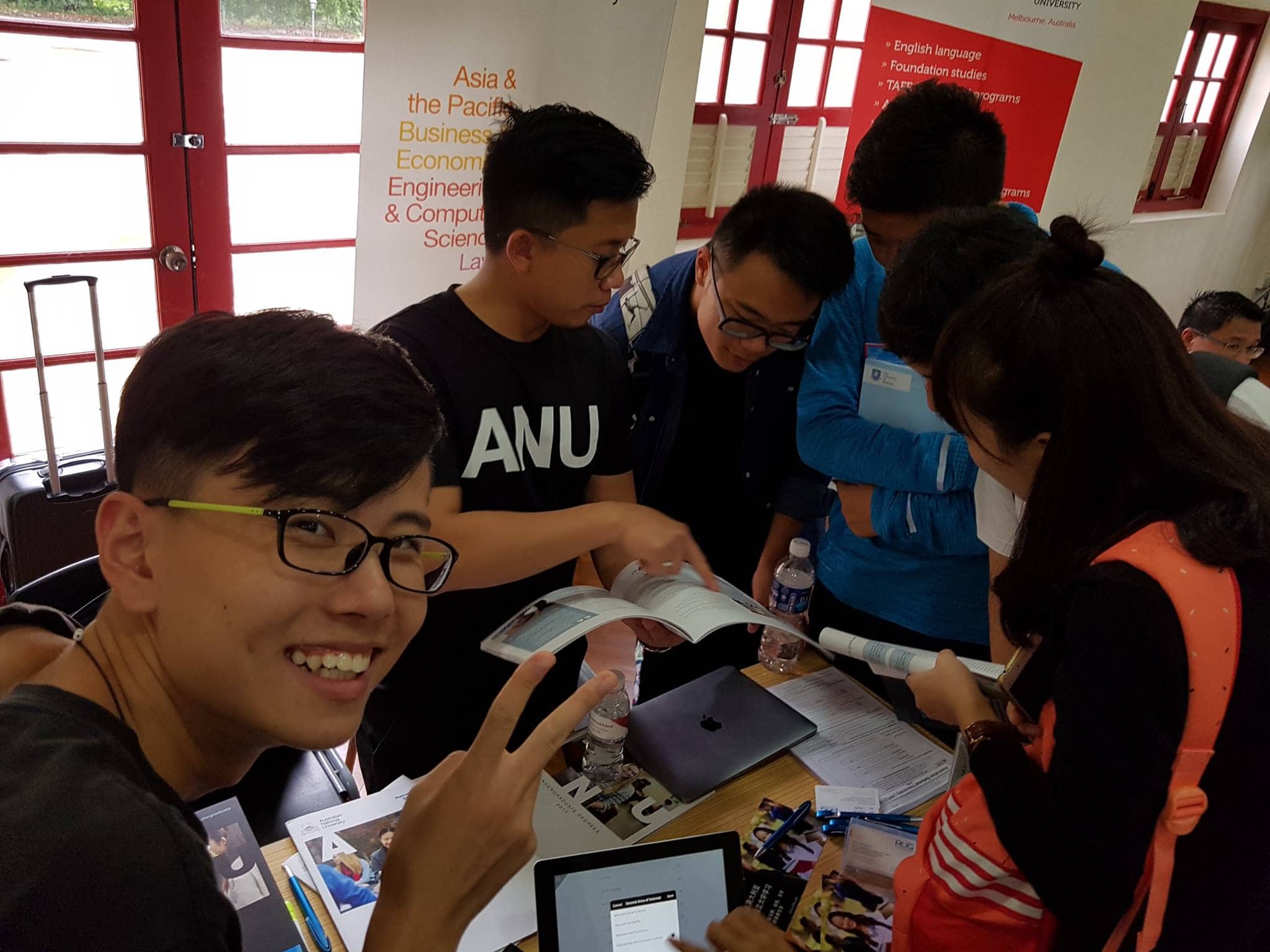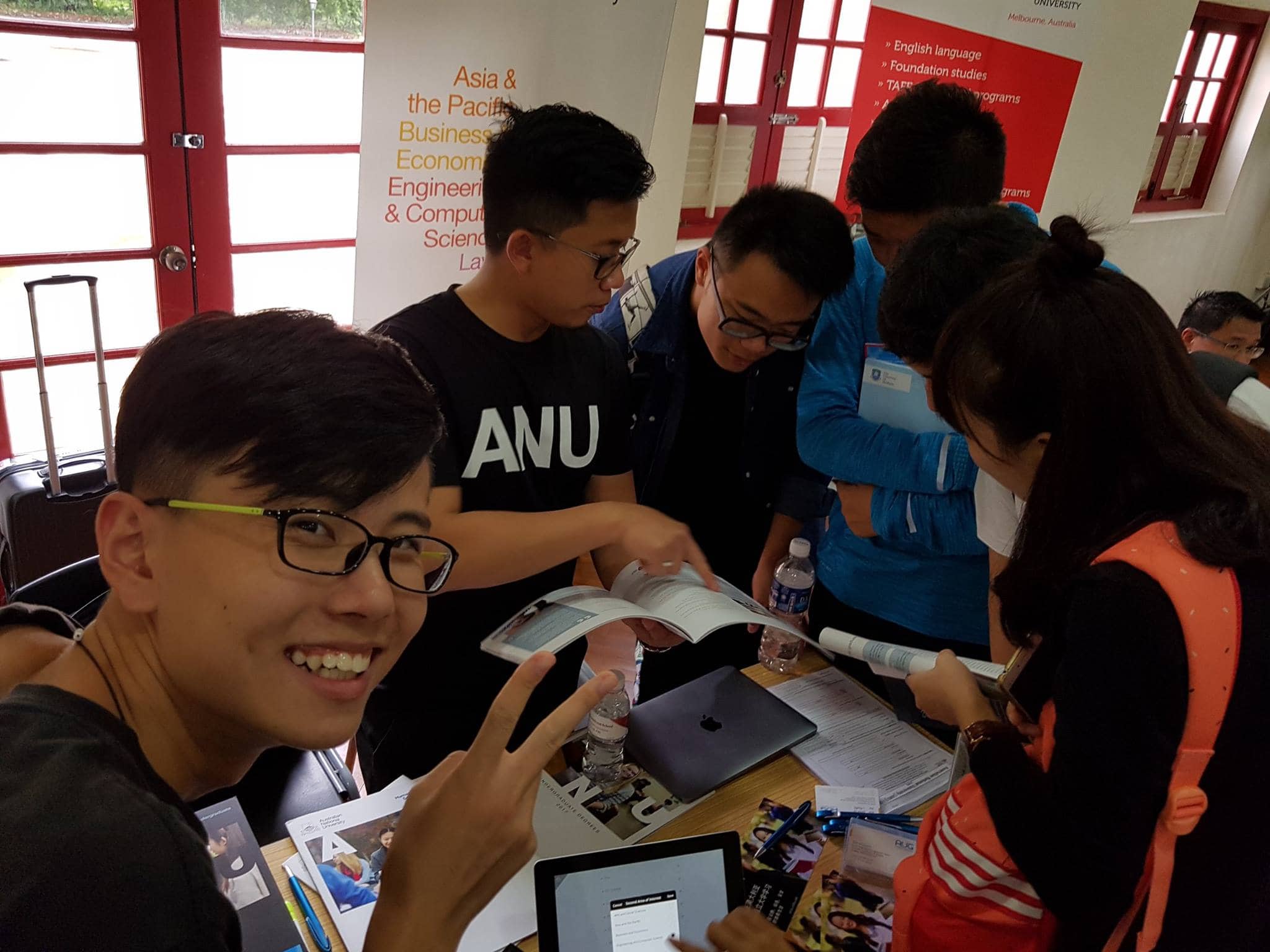 We hope this fair has shown students of FIS that there is a world of possibilities out there, universities that cater to differing interests and academic results. As long as you are willing to work hard and continuously improve, a university education will not remain just a dream for long!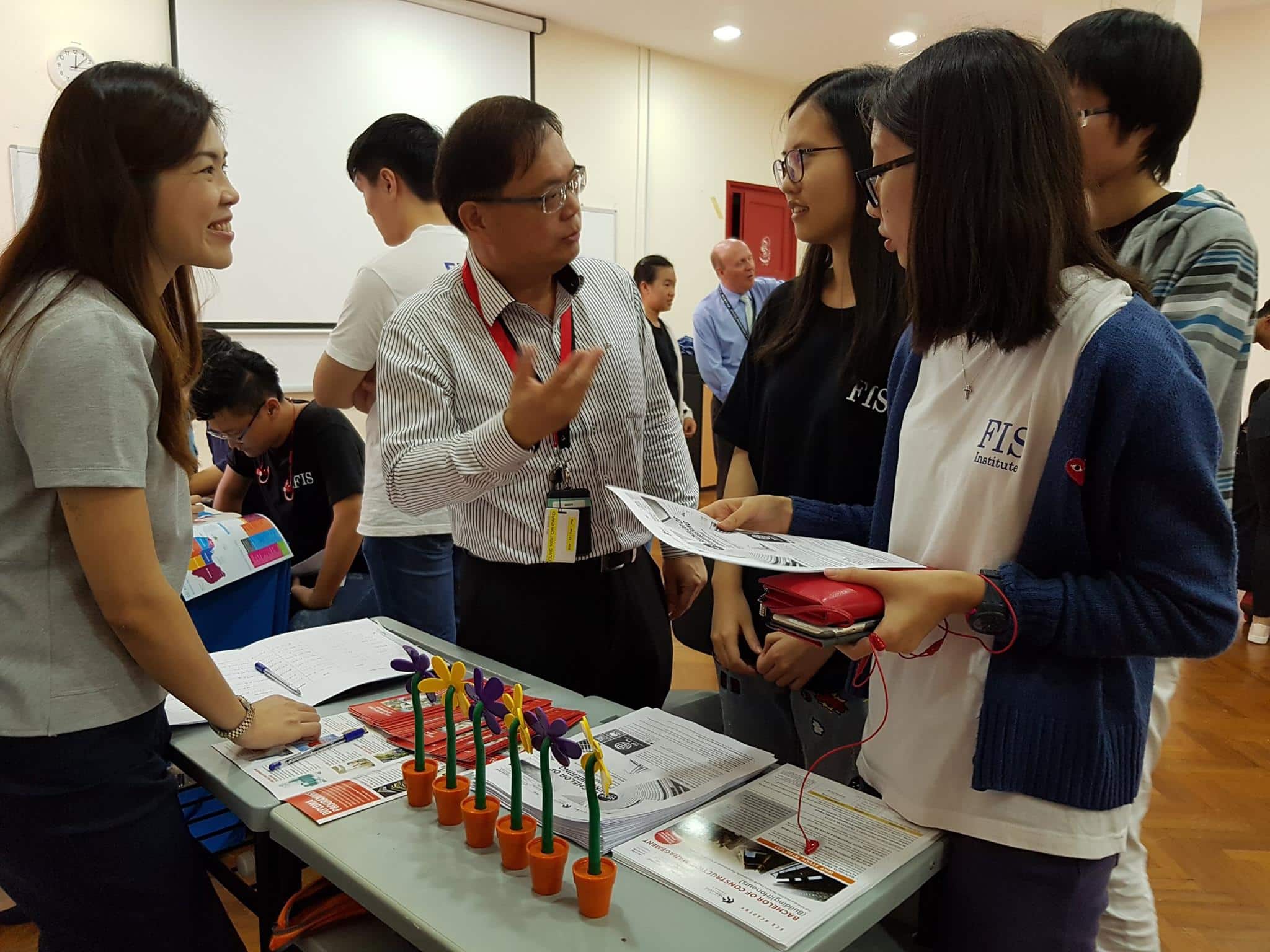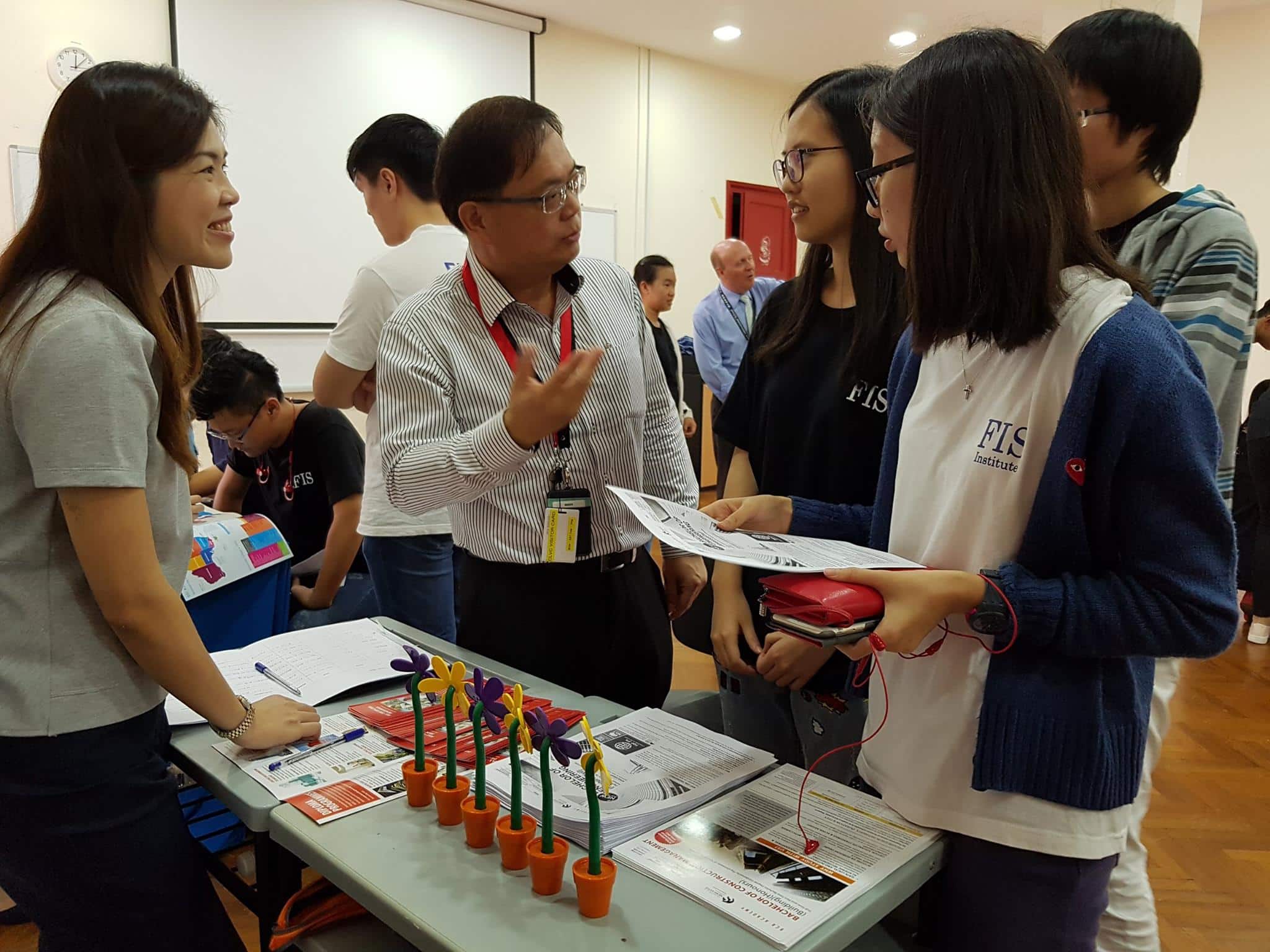 ---