Ending January With University Visits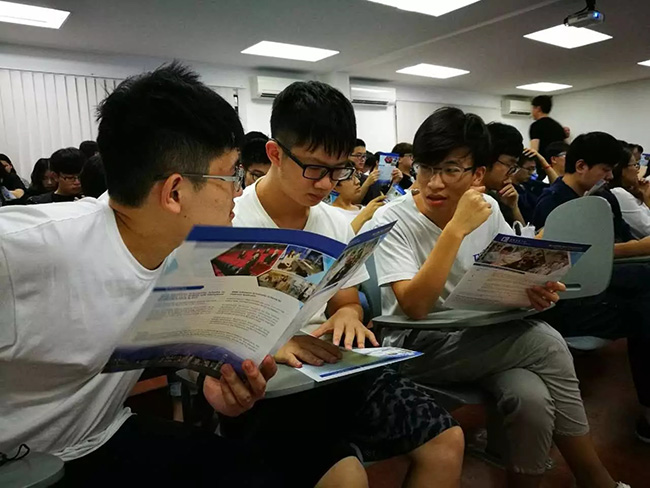 The first half of January saw visits by Durham University and University of Kansas (ranked 78 and 386 in the latest QS World University rankings) to give our students introductory talks on live at their respective universities as well as a UNESCO Global Citizen Workshop. The latter half of the month saw visits by 2 well-known private universities from the United States to shed some light on private education in the United States to our students.
University of Tulsa
Ranked in the top 1000 in the latest QS World University rankings, Mr. Steve Lanier, Director of International Undergraduate Admissions at University of Tulsa, gave an engaging talk to our inquisitive students on the afternoon of 26 January 2018. A private research university located in Tulsa, Oklahoma, United States, University of Tulsa is renowned for its programs in Law, English, Computer Science, Natural Sciences, Psychology and Engineering. It combines a strong academic education with vibrant student life as students can get involved in more than 200 student clubs and organisations!
The university is also recognised as one of the five most international universities in the United States based on undergraduate enrollment. This has resulted in an interesting stable of prominent scholars, scientists and writers in its faculty that include political scientist Robert Donaldson and Russian dissident poet Yevgeny Yevtushenko among others.
William Jessup University
A private Christian liberal arts university in California, United States, that was founded in 1939, William Jessup University does not boast a huge student population with slightly over a thousand undergraduate students in its suburban campus. However, this is a conscious decision made by them as they boast an impressive student-faculty ratio of 12:1 and over 65% of its classes with fewer than 20 students. The sense of exclusivity from its relatively small student number is even more pronounced in its international student population as it only admits 50 international students each year!
Visited by Mr. Jerry Guo, Director of International Program, Mr. Art Ricabal, Special Advisor to the President of International Programs, and Ms. Macy Chow, Director of University Relations International Program, on the last day of January,our students were brought to William Jessup University as they shared their unique qualities such as the exceptional living experience offered by their award winning campus and dining facility, as well as their popular majors that include Psychology, Business, Management, Marketing, Theology and Religious Vocations.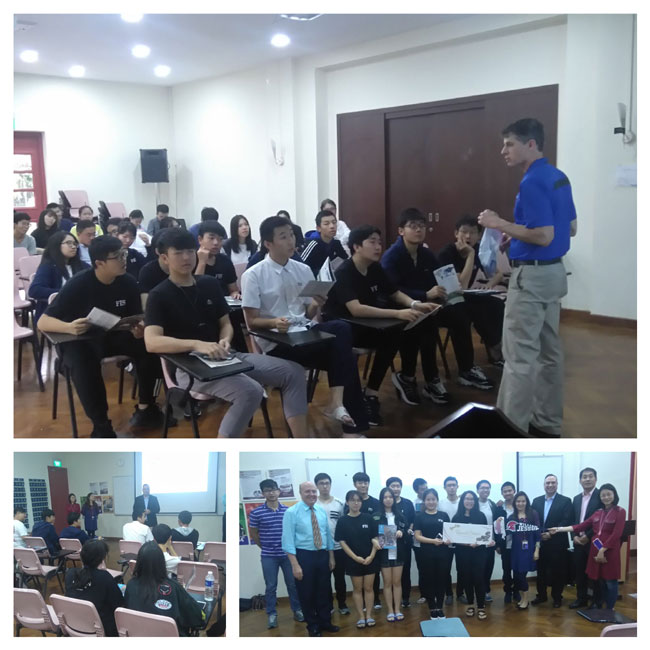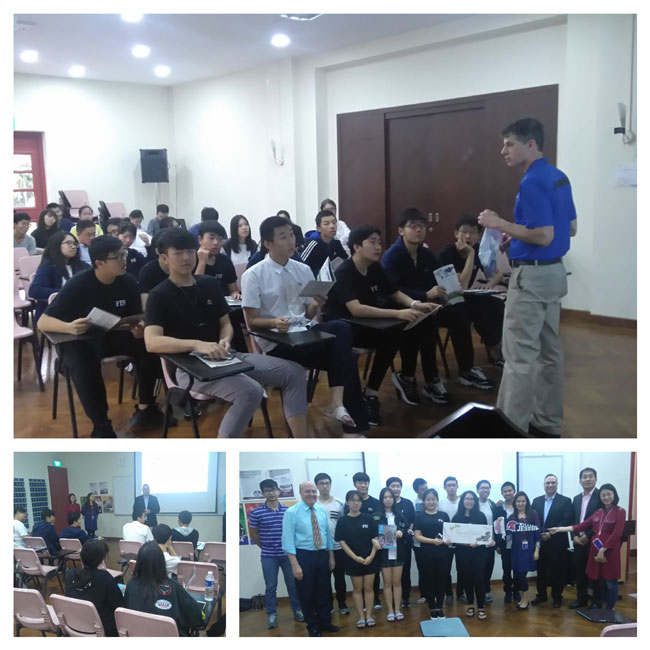 As the busy month of January comes to a close, we look forward to a more celebratory mood in February with activities that tie in with the coming Chinese New Year, so do remember to check back here for more!
---