FIS Scholarship Has Selected Its First Outstanding Recipient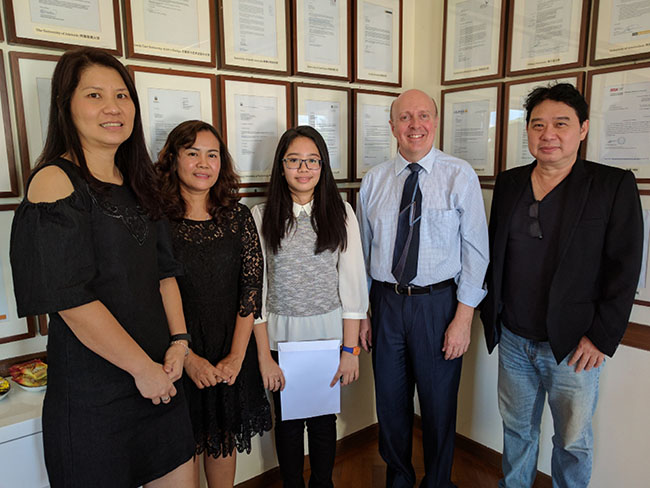 Our FIS Foundation Education Scholarship that was first advertised back in May 2017 has received an overwhelming response and we have had a hard time selecting the best applicant from each country! Wait, so what exactly is this scholarship about you ask? For those of you not in the know, it is an extremely attractive package to pursue your pre-university education here at FIS in Singapore that covers over 90% of your school and hostel fees!
This week saw the first recipient of our scholarship from Myanmar, Ms Hlaing Thiri Kyaw Htoo (also known as Iris), who came to Singapore together with her mum to visit our campus and officially receive the scholarship. A very bright and articulate girl who scored A* for Mathematics, Additional Mathematics, Physic, Chemistry and Biology at the IGCSE examinations last year and 8.0 for her IELTS test, her eagerness in learning the Chinese language (as shown by her certificate in oral Chinese) coupled with her outstanding results provided an extremely compelling case to award her with the scholarship and we look forward to witnessing both her academic and personal growth during her time with us.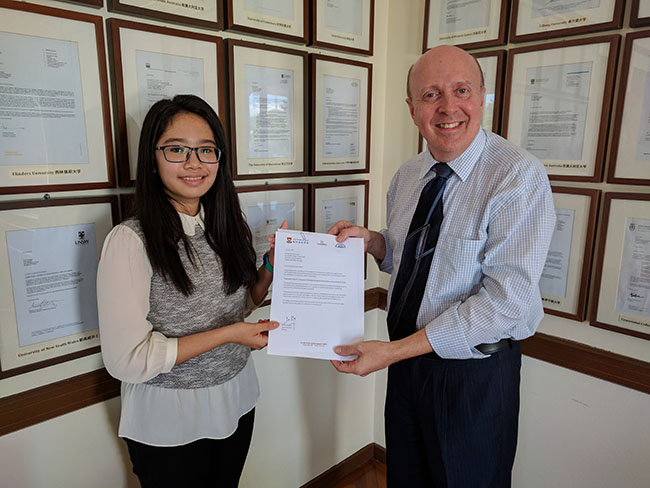 If you are interested in our FIS Foundation Education Scholarship for the 2018 semester, download and fill up the FIS Foundation Scholarship Application Form and email it to scholarship@fisfoundation.org!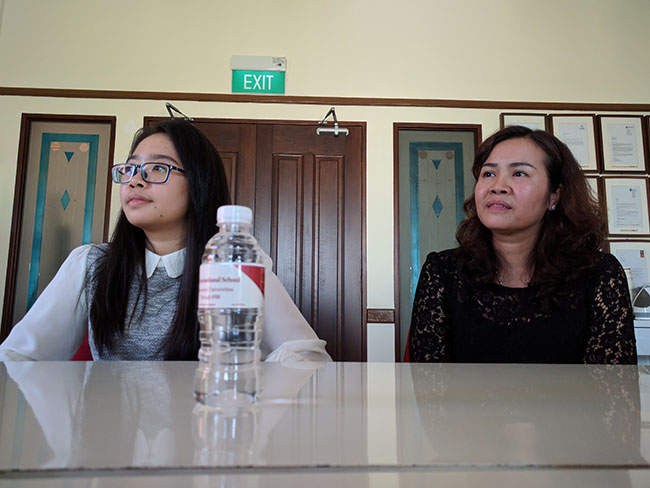 ---