FIS Alumni Motivational Talk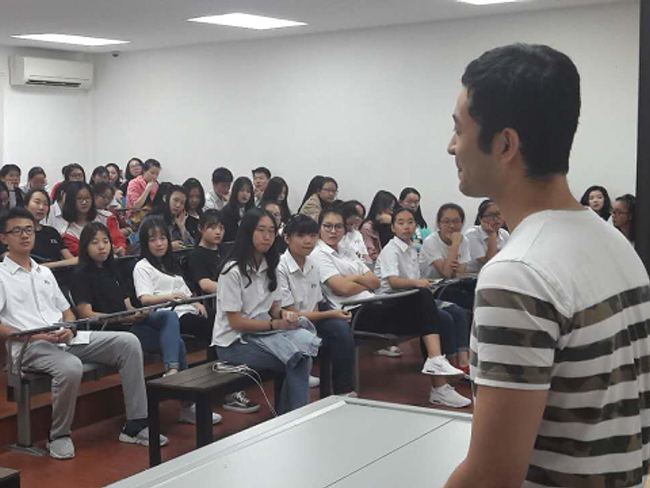 Studying abroad for the first time can be a really daunting prospect for students as they have to adapt to a totally new environment without the on-site guidance and support of their parents. So what better way to learn how to cope and handle these changes than learning from those who have been there and done that? Earlier this week on Monday evening we welcomed our alumni, Liu Guangyu, to share his experiences as a FIS student as well as provide advice and guidance for our students.
Having graduated from FIS back in 2012, Liu Guangyu went on to study Nursing at The National University of Singapore and has recently graduated with his bachelor degree. He recounted the challenges he faced as a foreign student from China when he first arrived in Singapore, most notably the language and culture, and provided practical solutions and tips on overcoming them all. Missing his parents, he felt he grew and mature during his time of study at FIS, realising that regardless of what we may have planned or the goals we have set for ourselves it is all futile if one does not learn that strong will and self discipline is a necessity for success. Our students also had the opportunity to shower him with a wide range of questions from study tips to effective learning and adapting to university life!
At the end of the session, we took some time to thank his wonderful parents for their sacrifices and trust in us that allowed their son to blossom into a fine young man who has achieved the first part of his dream of graduating from a top university!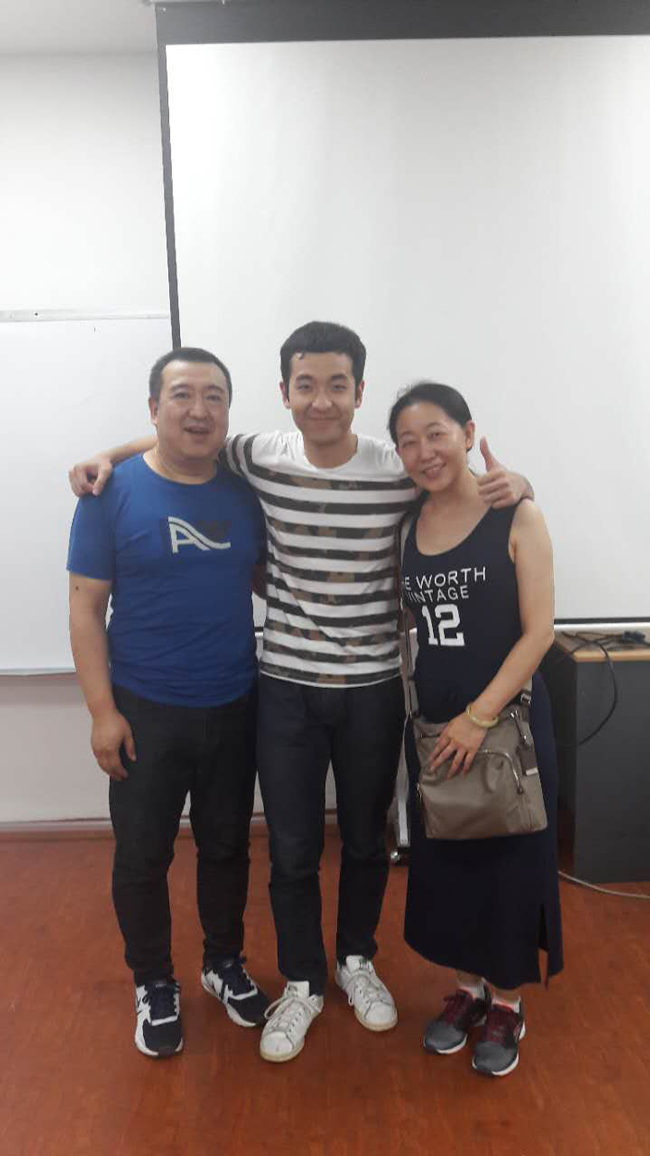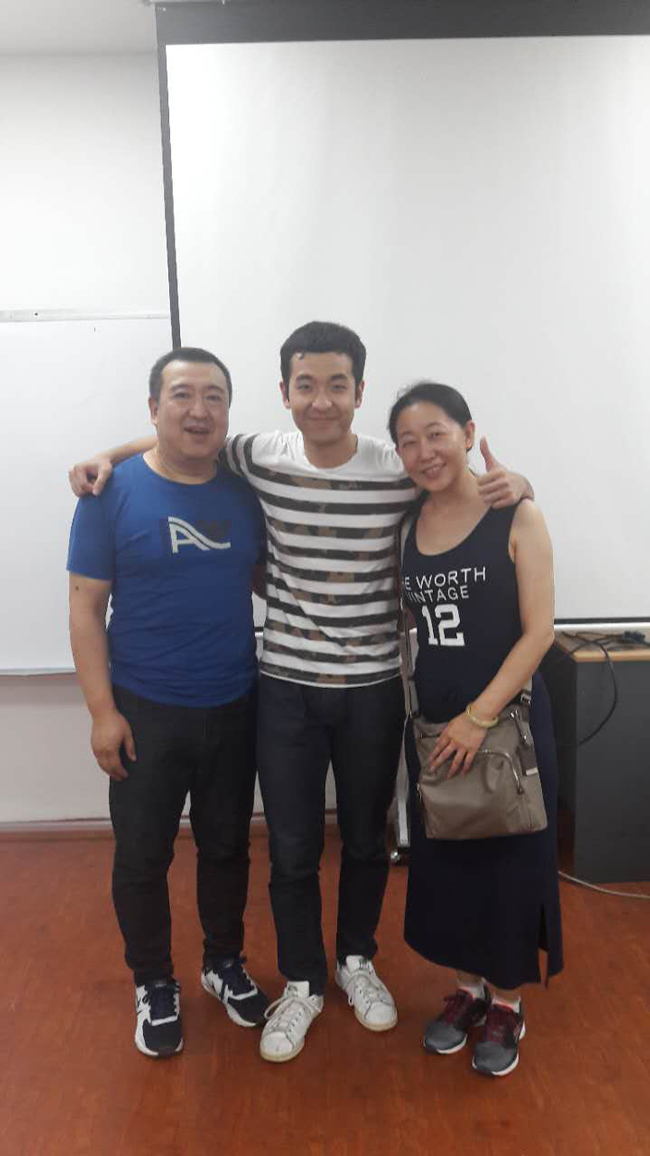 ---