Early Year University Talks at FIS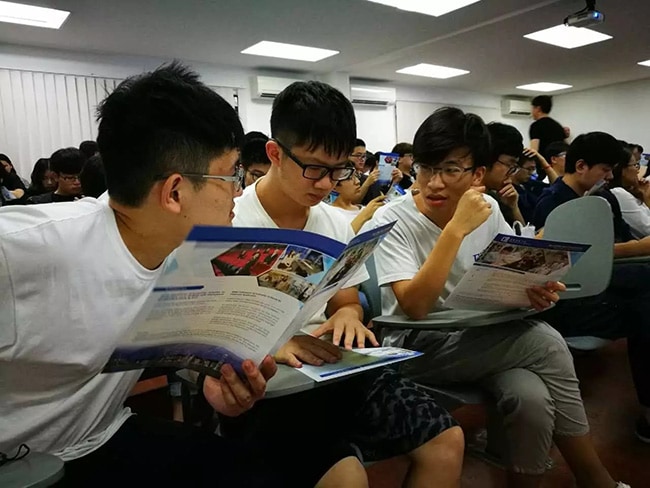 Constantly looking to provide our students with more information on their education options after their graduation from FIS, we arranged with 4 of our university associates to provide talks to our students over the past month. These university associates provide conditional offers to our students based on their Graduation Examination results. Here's a recap of what happened.
Hong Kong Baptist University
Hong Kong has always been an intriguing destination for our students due to its close proximity to south-east Asia. We welcomed Dr. Danny Lam, Associate Head from College of International Education, Professor Johhny Poon, Associate Dean (Faculty of Arts) and Ms. Jennifer Chan, Assistant Programme Manager from International Office, on 15 February to a full lecture room!
Their well-known communications programme, strong student exchange programmes and tri-language environment (English, Mandarin and Cantonese) makes them an attractive destination for students wanting to experience overseas undergraduate studies but are either unwilling to travel far from home and/or are limited financially.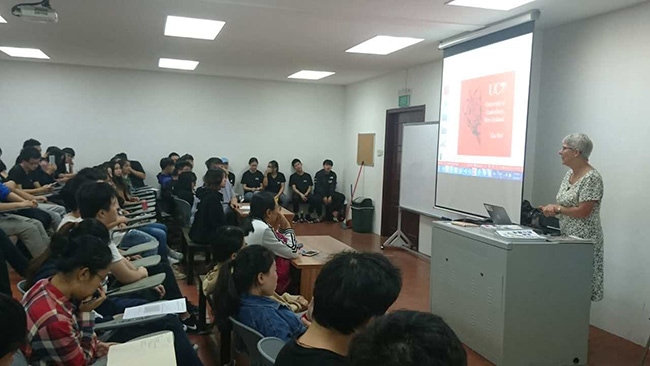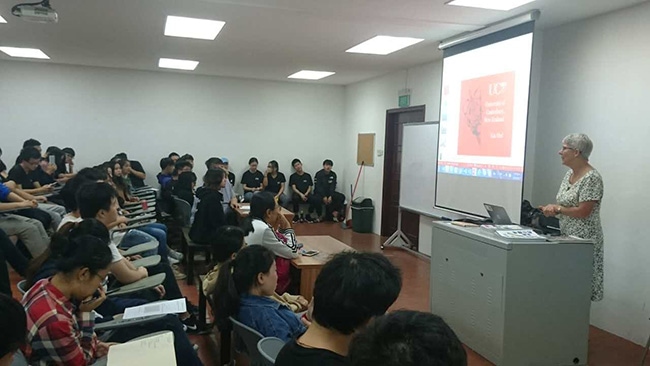 University of Canterbury
As one of the largest providers of education, training and skills to the public services, the University of Canterbury has strong links to the best industry organisations and their research works are making a real difference in various fields.
Ms. Jean Williamson of their International and Relationships Office presented to our students on 16 February and made an attractive case especially for those who have interest in Engineering and would like to be involved in research work in the future.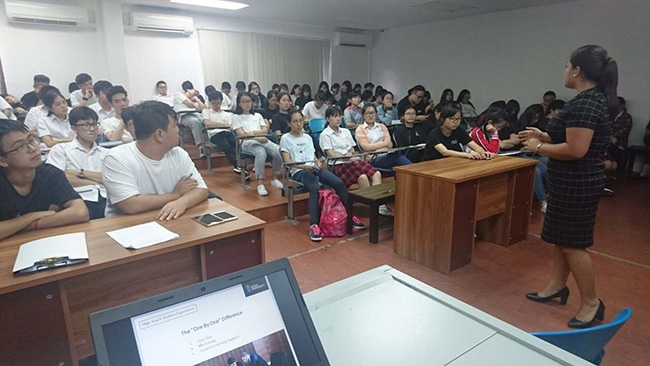 Bond University
Australia has long been a popular education destination for our students hence we arranged for Ms. Regina Milanes, their International Regional Manager, to have a presentation on 27 February.
Bond University is well known for their business related courses and their small classes (they have Australia's lowest student to staff ratio) ensure you will reap the rewards of personalized attention and mentoring. Their accelerated programs provide students with the option of studying 3 semesters per year, allowing them to graduate up to 12 months ahead of the rest!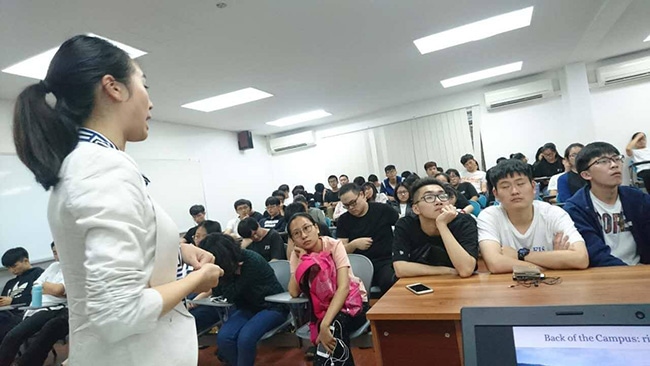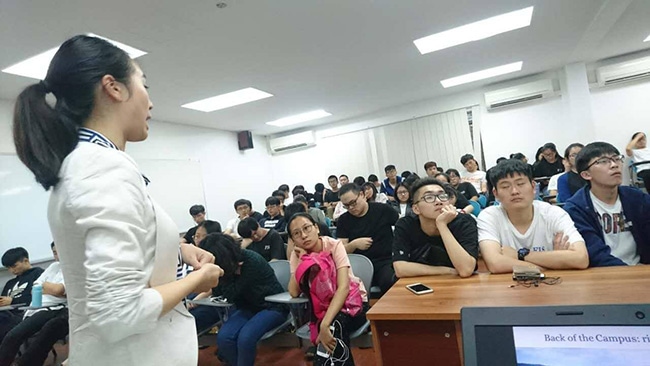 University of Adelaide
The highest ranked university among the 4 that presented to our students (it ranks 125th in the 2016-2017 QS World University Rankings), Ms. Ann, their Country Manager,was present to interact with our students on 9 March.
A member of Australia's Group of Eight, made up of the country's best universities, the University of Adelaide recently opened their new Health and Medical Science building that provides a host of top end facilities to all health and medical sciences students! To those who are interested in that field, what are you waiting for?
---