Exciting Chinese New Year at FIS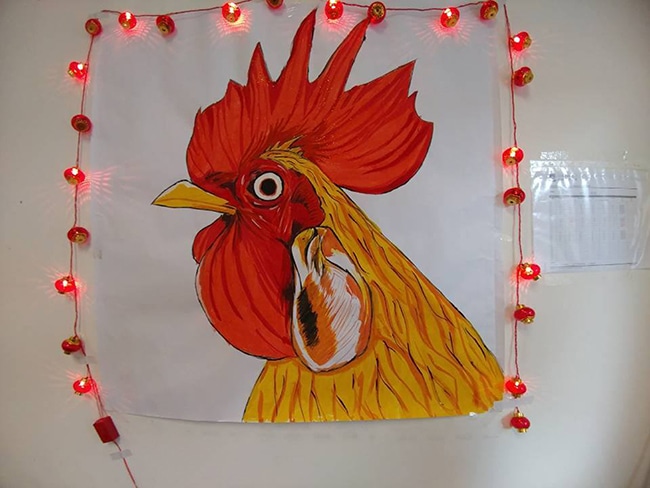 Everyone has been having a cluckity good time this Chinese New Year and we at FIS are no exception when it comes to celebrating! We have had lots of stuff going on over the past 2 weeks, both for our students as well as staff. Here is a recap of the fun and laughter we experienced over the Chinese New Year period.
#1 CNY Chill Out Night with International Youth Club
The celebrations sure started early over here with a fun night for our students organised by the International Youth Club on 24 January. Things kicked off with a bang as the students were made to get involved with games that involved feeding their friends blind-folded and guessing the country of origin for selected foreign words. This was followed by a sing-along session with the Youth Club members and ended with a yummy buffet spread for all!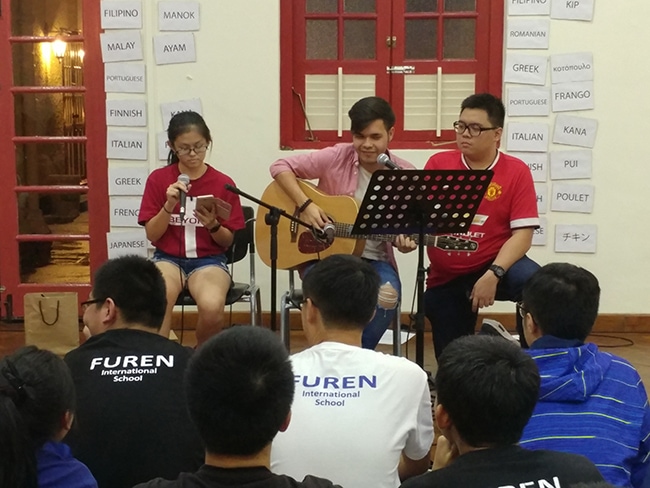 #2 CNY Class Decoration Competition and Distribution of Red Packets
We had our annual FIS Class Decoration Competition for all students and the giving out of red packets and mandarins to each and every student in school! It was a day of fun for our students who enjoyed the day immensely (hint: they had no lessons that day). Congratulations to A1801 and O1801 for winning the best decorated classrooms for their respective levels.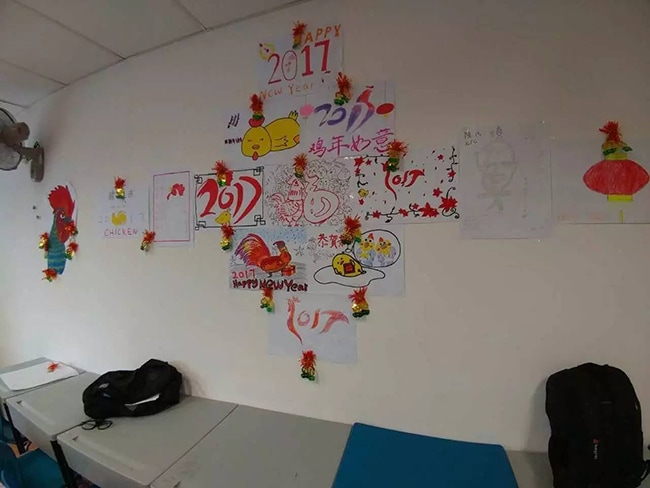 The artistic talents of A1801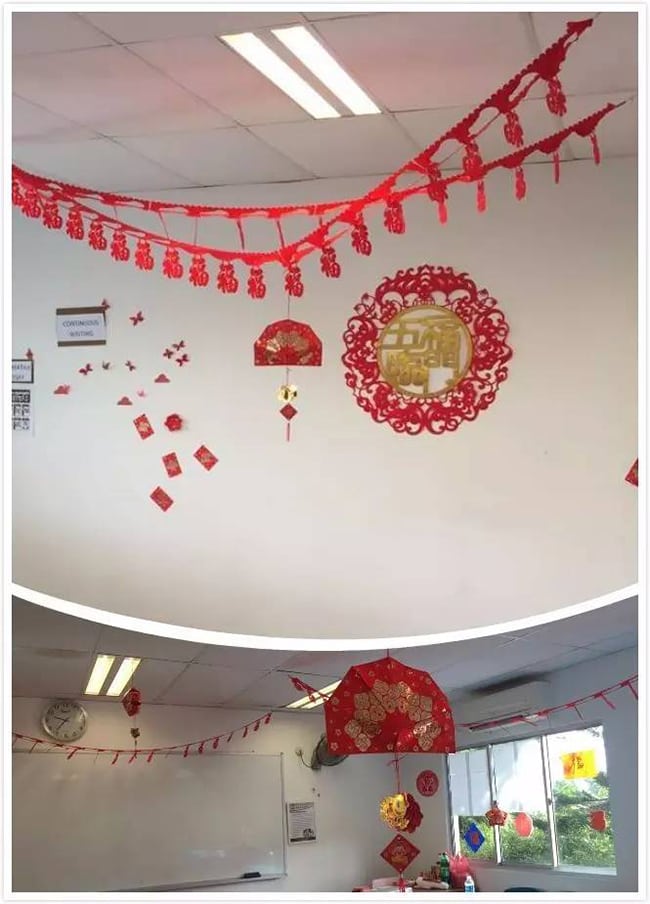 Simplicity wins it for O1801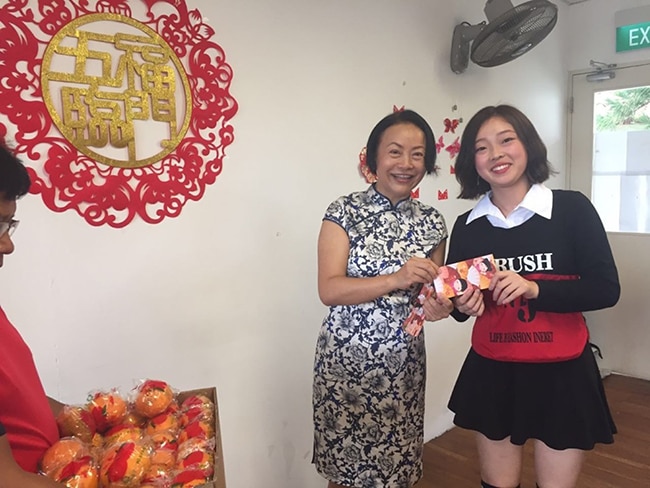 #3 CNY Staff Celebration
The celebrations weren't only for our students with a Chinese New Year celebratory lunch held for all staff. Things started out with the all-important and customary lou hei, with our residential "experts" preparing the dishes for us to lou. Our Director, Mr. David Mok, gave out red packets to all of us, wishing us all a prosperous and healthy year ahead.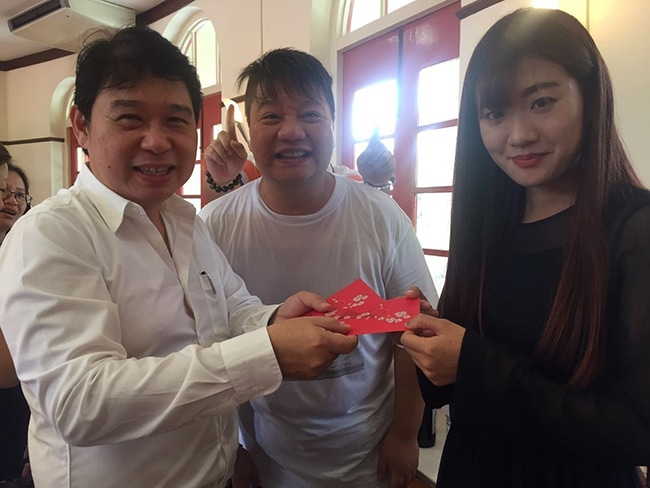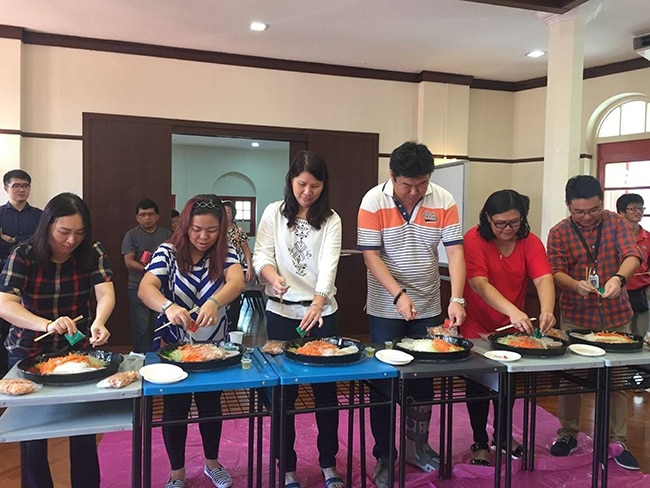 After our buffet lunch, we had our most anticipated event, the CNY Lucky Draw. Congratulations to all 30 of our winners! To those who did not win anything, remember to wear red next year for better luck!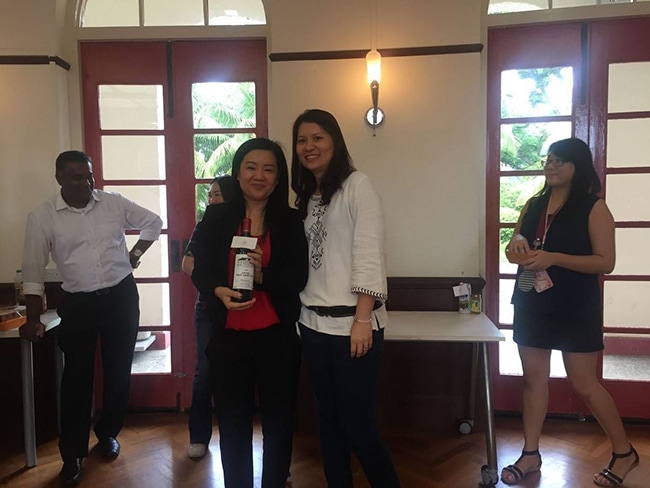 ---